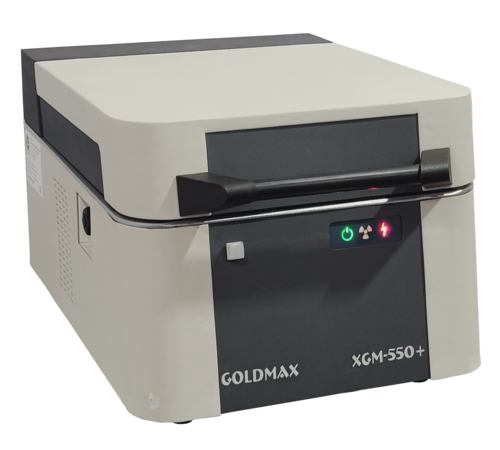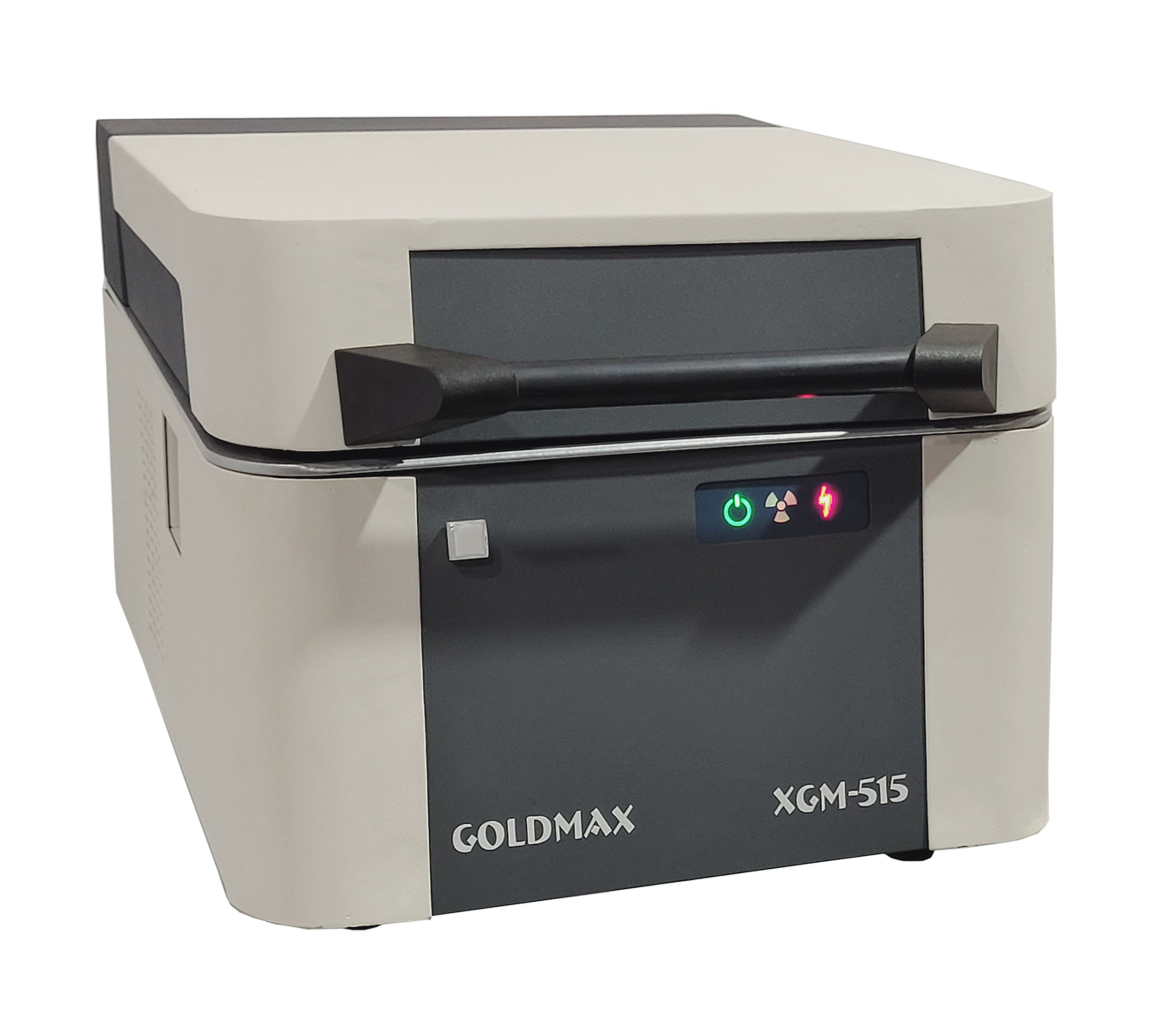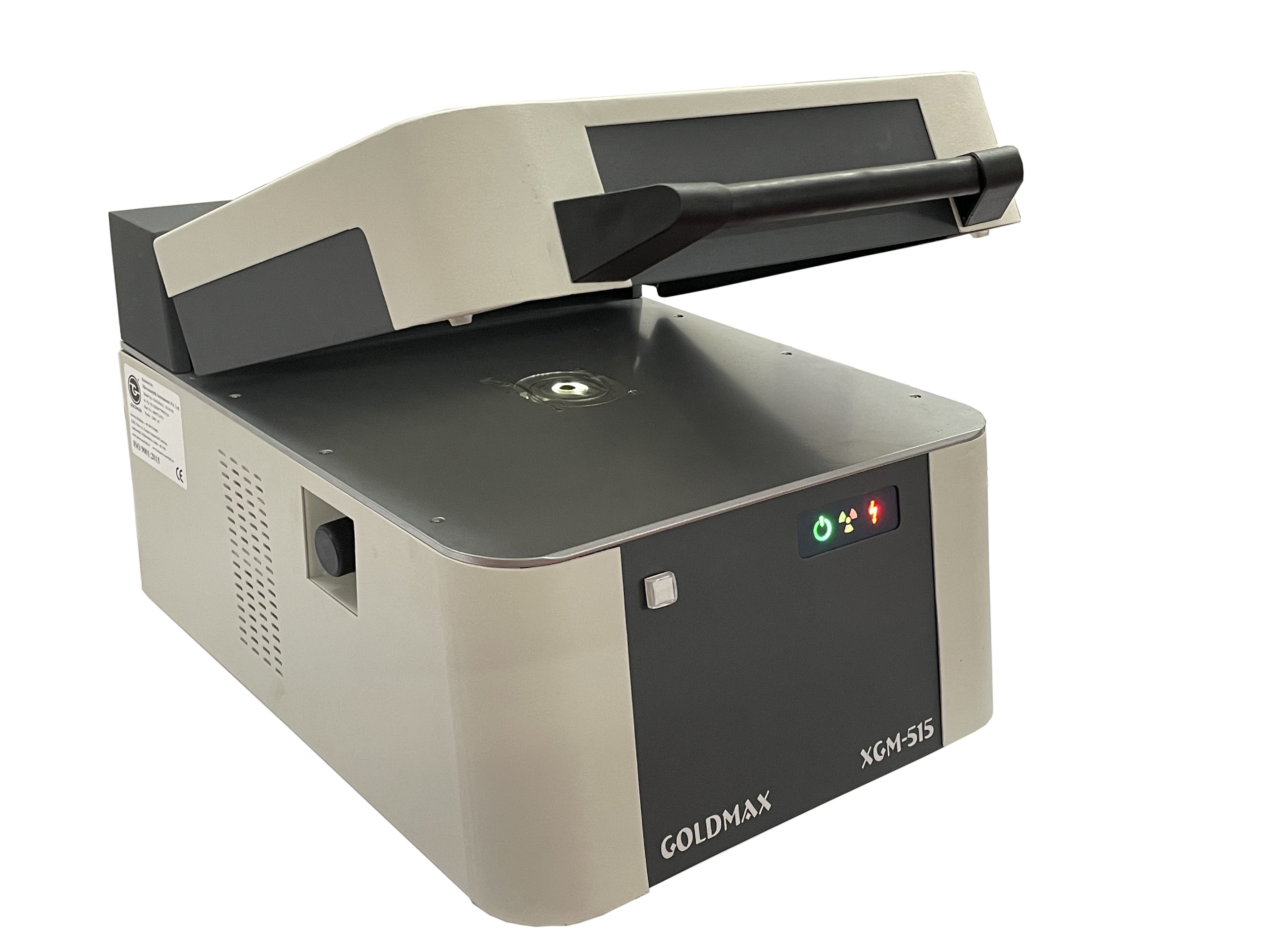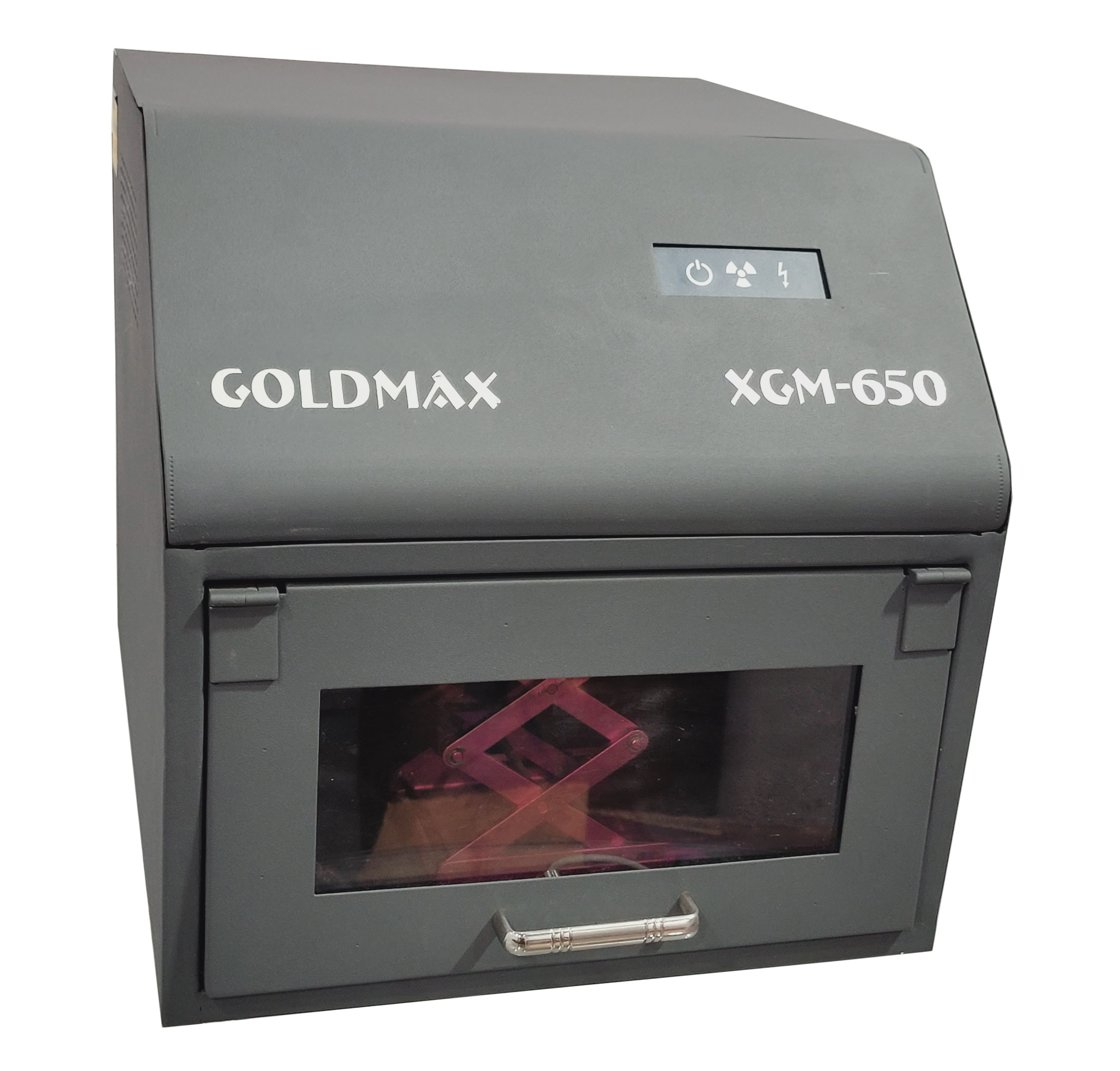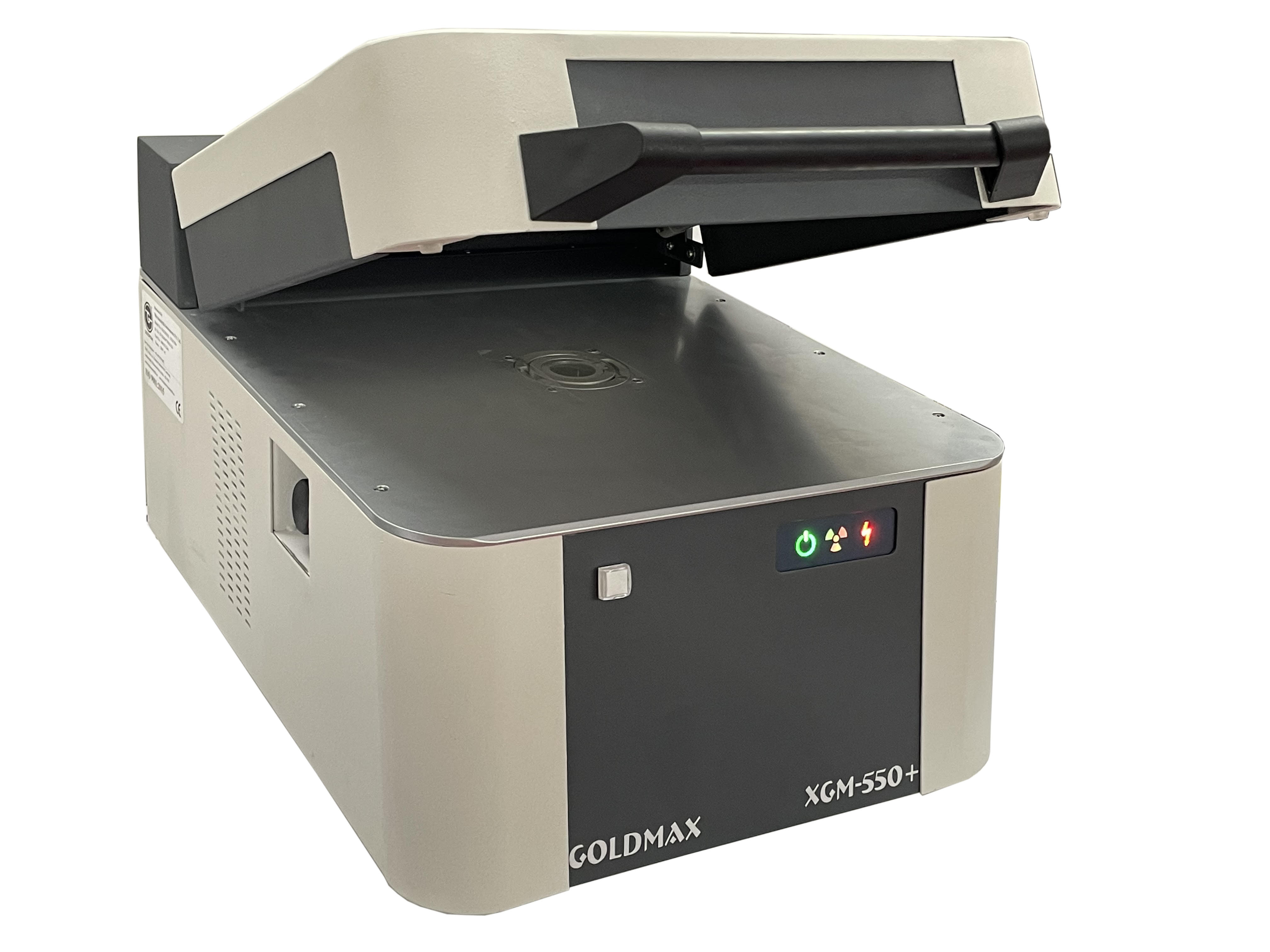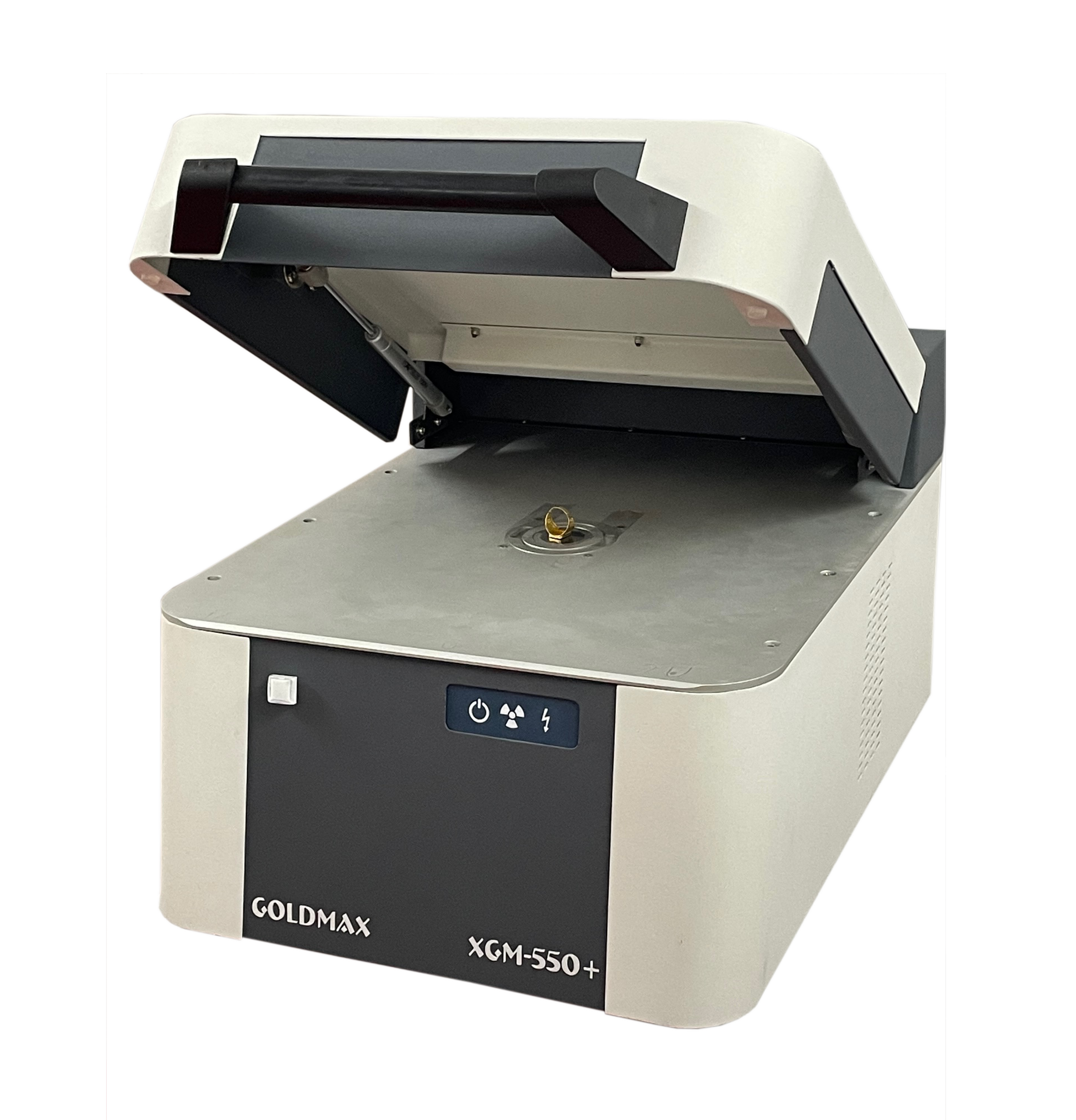 Product Description
GOLDMAX Instruments Brings you the next generation in portable precious metals analysis with the GOLDMAX XRF analyser. The GOLDMAX is an easy to use, cost effective method that provides fast alloy analysis and Karat classification with one non-destructive test.
Description
The GOLDMAX is latest Innovation in field of XRF it is equipped with latest detector technology with very less noise & better count rate as compare with SI-PIN Detector.
They are well suited for the non-destructive coating thickness measurement and material analysis to trace even very small amount of metal presence because of very high count rate.
The GOLDMAX SDD Instruments are especially well suited for measuring Analysing thin coatings, even with very complex compositions or small concentrations can be possible with high accuracy rate because of better resolution 125 eV than those SIPIN Detector technologies.
Typical fields of Application:
Measurement of functional coatings, starting from a few nanometres, in the electronics and semi conductor industries
Trace analysis for consumer protection, e.g. lead content in toys
Analysis of alloys with highest requirements of accuracy in the jewellery and watch industries and in metal refineries
Research in universities and in the industries
Advance Features :
Technological alternative to fire assay for elemental analysis On the spot certification of Karat content, (0-24 KARAT)
Identification impurities & Powder like Ir, Ru, Rh, Ni, Pb, Fe, Co, Sn, Os , In And other Elements Analysis of platinum, gold, silver and other precious alloys
Silver Analysis is also possible
Verification of gold content in scrap gold
Outstanding accuracy and long term stability are characteristics of all GOLDMAX Instruments
X-RAY systems the necessity of recalibration is dramatically reduced, saving time and effort For high accuracy tasks calibrations can be performed at any time
The fundamental parameter method by GOLDMAX allows for the analysis of solid and liquid specimens as well as coating systems without calibration
Design :
The GOLDMAX SDD Models are designed as user-friendly bench-top Instruments
Fixed sample support & manually operable XY stage for accurate positioning of small parts and larger measuring chamber Optional
For quick and easy sample positioning, the X-ray source and semiconductor detector assembly is located in the instruments lower chamber. The measuring direction is from underneath the sample, which is supported by a transparent window
The integrated video-microscope with zoom and crosshairs simplifies sample placement and allows precise measuring spot adjustment
The entire operation and evaluation of measurements as well as the clear presentation of measurement data is performed on a PC, using the powerful and user-friendly software
Technical Specifications :
Element Range Elements can be identified from Ti - U
Design Bench Top unit with upwards opening hood
Measuring Direction Bottom to Top
X-Ray Source
X-Ray Tube Micro-Focus Tungsten Tube with W-Target
High Voltage Adjustable 50 KV
Aperture (Collimator) Fixed Collimator 1.0 mm or larger
X-Ray Detection

X-Ray Detector SDD
Resolution 125 eV
Count Rate1000000 CPS
Sample Alignment
Sample Positioning Manually
Sample View Color CCTV High Resolution Camera system, Magnification between 20X
Sample Stage Fixed Sample Support

Power Supply

Power Supply 110 to 230 V AC, 50/60 Hz, Max 120W

Dimension

External Dimension (W x D x H) W x D x H 430 x 550 x 330 mm
Weight 35 Kg Approx
Environment Temp Range 10 - 40 C
Enter Buying Requirement Details
Other Products in 'Gold Testing Machine' category